Customer Care Service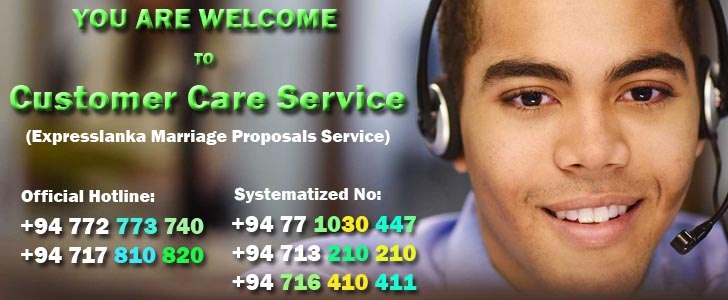 The numbers given above are the official hotlines. The above numbers are used by the officials of Expresslanka Marriage Proposals Service. Therefore you should beware of the calls coming from another numbers. As soon as you receive unidentified calls from faulty person, you should report about it to us. After that our investigation team will start investigations for such kind of activities.
Self Care Service Hotline :
+94 713 210 210
Through our self care service, you can get details of our service.
Now you can call us through "Skype", "Viber" and "Whatsapp"

Click on the Skype call button to give a skype call to us.
Mobile numbers for Dialog eZ Cash Payment

Islandwide Agents List
You can get help from the agents give bellow. They will support you to fill the registration form.